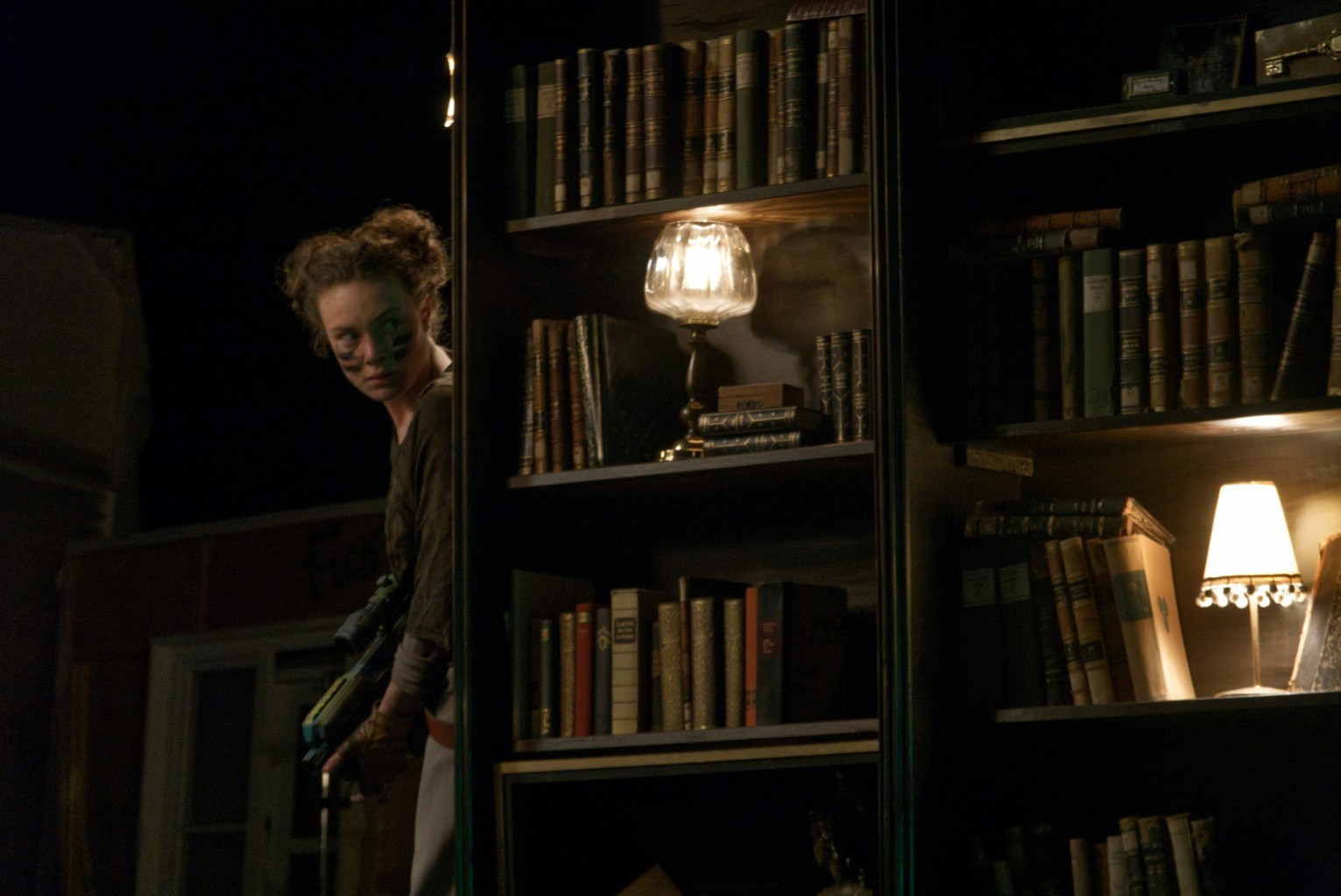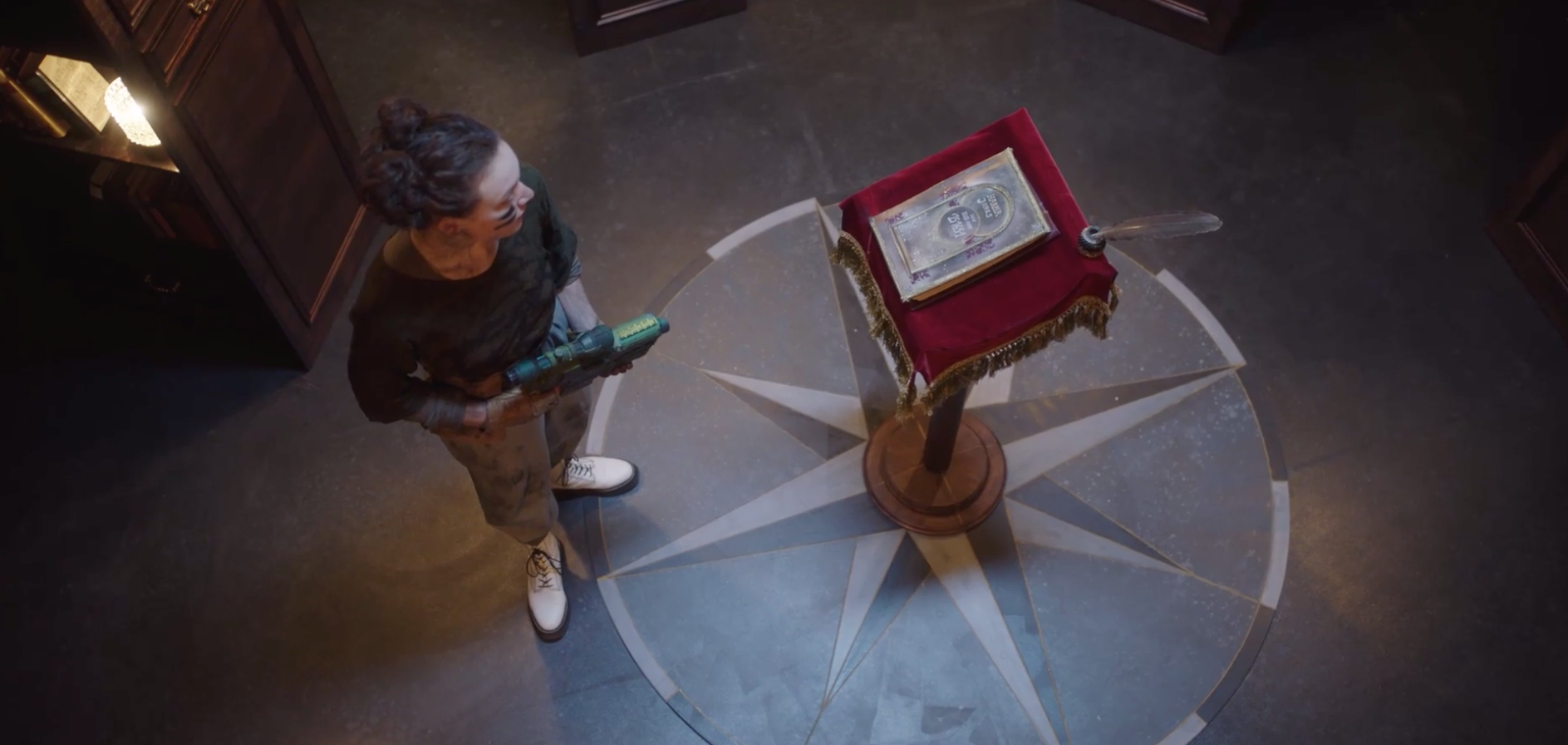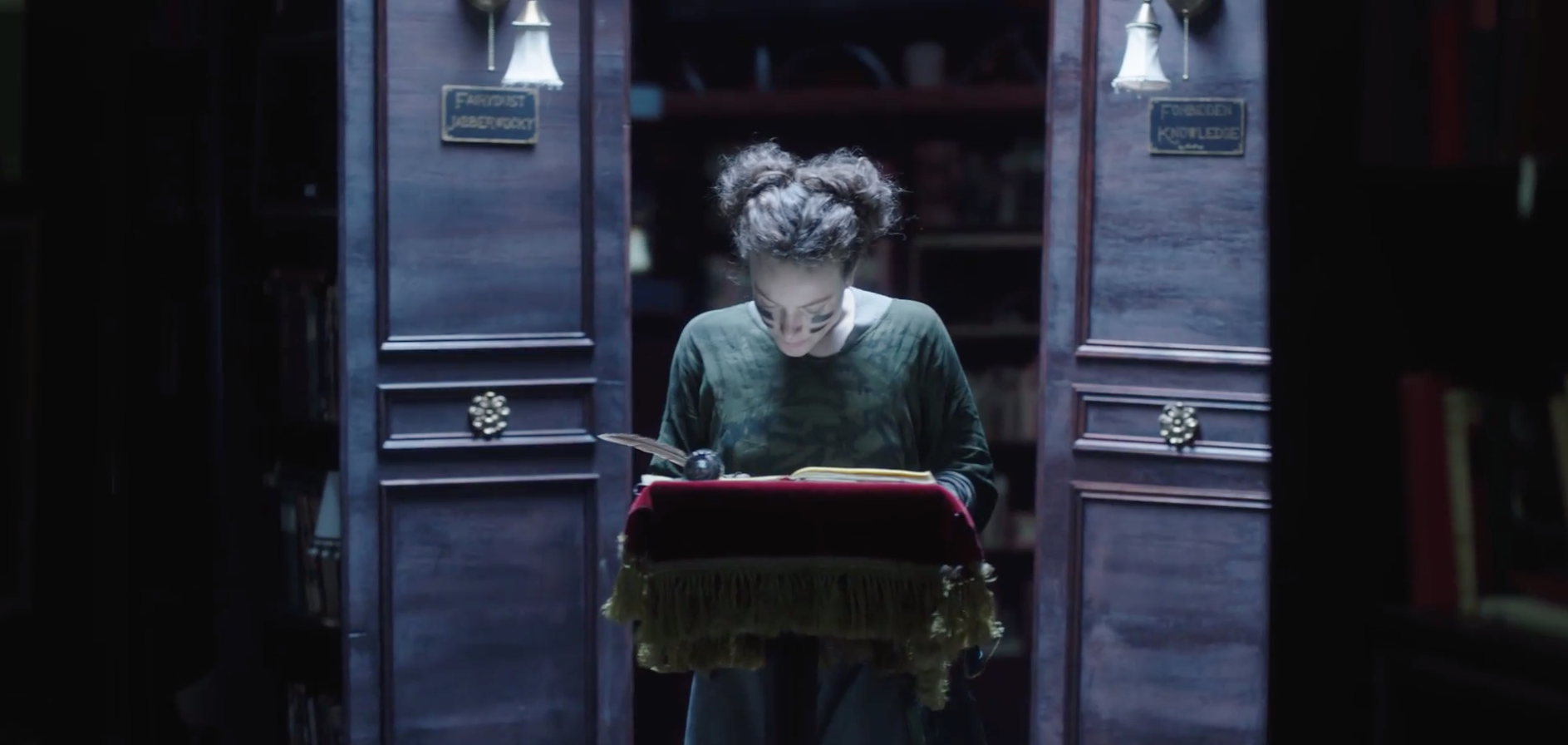 This short film was made during the set extension workshop, at the Filmakademie Baden-Württemberg and the Animationsinstitut in 2020.

A young feisty woman breaks into a gigantic, mystical library full of floating books. Inside she has a final task to solve, but in spite of her long winning streak beforehand she gets challenged.

Watch the making of here.
CREDITS:

Director: Dominik Girod
Producer: Jiayan Chen
Production Assistant: Saskia Stirn
Director Of Photography: Paul Sonntag
Production Designer: Ann-Kathrin Eberhard
Vfx Supervisor: Vincent Maurer
Editor: Tim Kraushaar
Sound Designer: Stefan Erschig Music: Dominik Girod
Technical Director: Caroline Keulertz
Technical Artist: Yasmin Wetzel
Camera Operator: Nikolaus Schreiber
Assistant Camera: Lauritz Raisch
Gaffer: Konstantin Pape
Best Boy: Max Rauer
Dmx Operator: Steffen Lechner
Electricians: Johannes Hauswirth, Markus Ott
Key Grip: Bo-Christian Riedel-Petzold
Dolly Grip: Jim Kernjak
Production Design Assistant: Nora Balmer
Prop Master/ Character Design: Lea Karina Winkler
Concept Designer: Anna Vehres
Costume Design: Lea Karina Winkler, Katharina Mueller
Building Crew: Malin Krueger, Nils Schimitzek, Hannes Britz, Svenja Weber
Make Up: Tim Scheidig
1St Ad: Isabella Braun
Acting Coach: Max Rainer
Concept Art: Dominik Girod, Caroline Keulertz
Illustrations: Dominik Girod, Caroline Keulertz, Lea Karina Winkler
3D Artists/ Compositing: Vincent Maurer, Caroline Keulertz, Dominik Girod, Yasmin Wetzel
On-Set Virtual Production: Yasmin Wetzel, Vincent Maurer
Photogrammetry: Vincent Maurer, Caroline Keulertz
Color Grading: Julian Niesner
Making Of Camera: Michael Throne
Production Company: Filmakademie Baden-Württemberg GmbH
Actor/ Protagonist: HARPER JONES - Alina Heipe